Welcome to Mini Milk Cows!
Miniature Jersey Cattle Information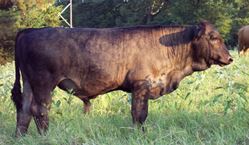 Mini Milk Cows is owned and operated by David and Barb with the help of their son William, daughter-in-law, Karen, and son-in-law, TJ. We have owned and operated a custom cabinet business for nearly eighteen years, but are fairly new to the cattle business. We purchased our ranch from one of our good cabinet customers. The ranch had not been operated for a couple of years so we started out by leasing pastures out to other ranchers for their cattle. To build our own herd, we began letting other ranchers run cattle on our land in exchange for half of the calves bred. Our good friends, James and Marie, were running Simbrah cattle on our pastures with a Braunvieh bull. The calves looked really good and Gary told me that some breeders are trying to get the cross recognized as an official breed. We decided that is what we wanted to raise.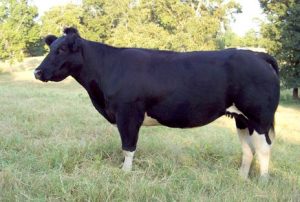 Although we still have mostly young calves, up to two year olds, we are really happy with their progress. Shortly after deciding to go this route, I had to have open heart surgery to repair a disected aorta. Thankfully, I was able to return home within a few days, but my doctors told me that I could no longer eat beef because it is too high in fat and cholesterol. During my recovery, I saw a show on RFD T. V. about Belgian Blue cattle and how they have less fat and cholesterol than skinless chicken breast. This interested me since my doctor told me that I could only eat chicken and fish. After researching the breed, I learned that these statistics were based on crossbred animals.
I learned that I could take Belgian Blue bull and cross it with my Simbravieh cows and have some very heart healthy meat. (See the other benefits of the Belgian Blue cattle on the Belgian Blue page). So we now breed Simbravieh and Belgian Blue cattle.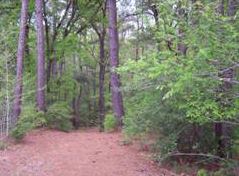 Our ranch is 234 acres, of which about 40 acres are in timber.  Approximately 15 acres of the Northeast corner of the property is a natural wetland that is part of a much larger wetland that extends onto the adjoining properties. Our plans are to create a natural environment not only for our cattle but for all the wildlife that lives in our area.
This will include planting food plots of different grains and grasses in areas inaccessible to the cattle, strictly for the wildlife, fencing cattle out of streams and ponds, and striving to eliminate the use of commercial fertilizers and herbicides.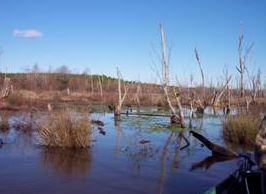 All of our activities on the ranch are for the purpose of bringing our cattle customers low birth weight, fast growing, and healthy cattle that will perform for years to come. We also want to provide our meat customers a very lean, tender, and hormone free steak for a great eating experience.
We would like to thank everyone for visiting our website and especially like to thank all of you who have been very informative and helpful to us as we get started in this exciting business.